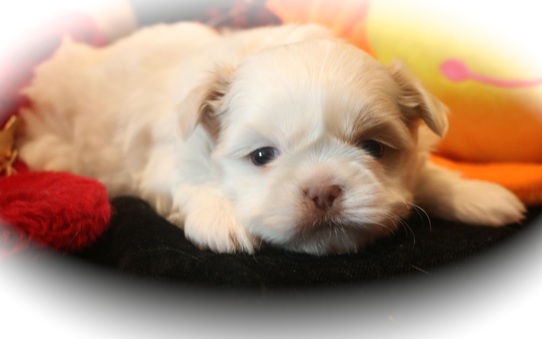 Shih Tzu Puppies
Donna@donnaspuppies.com 661-303-8825
Please no calls or texts after 9pm. I answer all e-mail and 99% of phone calls, so if you don't hear back from me please contact again.
---

PUPPIES WILL BE READY TO GO AT 8 WEEKS OF AGE UNLESS A TINY AND THEY MAY TAKE LONGER. WHEN ASKING ABOUT A PUPPY PLEASE REFER TO THE NUMBER BELOW THE PUPPY. All puppies are AKC limited registered, more for full AKC. Will have first shots and be de wormed several times before they go home. Thanks for looking at my babies, they are my passion.
I try to keep this page current weather sold or available. NEW PICTURE EVERY 2 WEEKS.

​ New pictures as of 9-15-17
​ALL PUPPIES ARE SOLD NO MORE PUPPIES DUE TILL END OF THE YEAR.



#6 Male SOLD
#1 Male SOLD
#2 Male SOLD
#3 male SOLD
#4 Female SOLD
#5 Male SOLD
#6 Male SOLD

#7 Male (born 8-11-17) Choco/w SOLD to Elexteria
#8 Female (born 8-11-17) Chocolate, Look at that face. SOLD to Libby
#9 Female (born 8-11-17) light Choco/w reddish. SOLD to Robert L
#10 Female (born 8-11-17) choco/w very dark SOLD to Angie
#11 Female (born 8-11-17) Chocolate cream Gorgeous SOLD to me.